Here we are, with our weekly press review! As you may expect, you'll find three sections: anime/manga, Games and game design/development.
If you want news from additional sources, please ask in the comments! It's much appreciated.
Videogames
The "Lootgate"
EA has been under attack – or, better, under assault – by media, since its Battlefront 2 has pay-to-win mechanics veichled by loot boxes.
Hawaii State has addressed EA's Star Wars directly:
This has been, of course, a heavy shot.
Their chief financial officer, Blake Jorgensen, explains that they made the choice of including empowering items as loot – and not cosmetics only – because "if you did a bunch of cosmetic things, you might start to violate the canon, right?". Anyways, EA decided to disable the possibility of buying loot boxes with cash.
Then, other changes went live. You can check details from Eurogamer, Kotaku. and Polygon.
The argument, though, wasn't over. Just yesterday the same Blake Jorgensen spoke at the 37th Nasdaq Investor Conference saying "It's been a great learning experience for us".
A similar issue is the one relating to loot boxes as a gambling mechanics. This has been discussed earlier by major insitutions like ESRB, which didn't see them as gambling, while Hawaii firmly opposes to this practice, as seen above and Belgium's Gaming Commission is investigating the risks. You can find additional information on this also on Kotaku. The relations between this issue and EA's Battlefront 2 "mediatic warfare" has been also discussed at Forbes.
While one guy builds a robot to grind loot boxes out of the game, others just take this hilariously. Things, though, aren't something you can always smile at, as Kotaku documented and Rolling Stone discussed.
Battlefront 2 is, though, not the only non-mobile-game featuring those mechanics. Company of Heroes 2, for instance, has a pretty similar mechanics.
We'll analyze the subject matter in our "Game Design Analyses" column in a few days.
Mega Man 11, Legacy and X series announced
Spotlights are on Capcom's Megaman 11 announcement, coming to PS4, Switch, XBox One and PC on late 2018. You can see a short footage from Gamespot here, and a commented set of images by Business Insider here.
Good news for Megaman fan, which come out in occasion of its 30th anniversary, aren't over: Capcom has also announced that:
Megaman Legacy Collection 1 and 2 are coming to Nintendo Switch, and that
all eight Megaman X games are coming to Switch, PS4, Xbox One, and PC!
You can check all the latest news about Megaman also on its twitter stream.
Overwatch eSports news
Germany has founded the first eSports federation: it is called eSports-Bund Deutschland. This marks a new goal for the the eSports-as-sports cause. There is still
Also, Wired features eSports declaring: "The Overwatch Videogame League Aims to Become the new NFL" – it's a strong title, but it doesn't surprise us!
We'll always keep an eye out for you, watching eSports news. Blizzard has recently featured a video on how becoming an Overwatch hero, as it is upgrading their rulings about that. Take a look!
Anime
Hunter x Hunter hiatus ending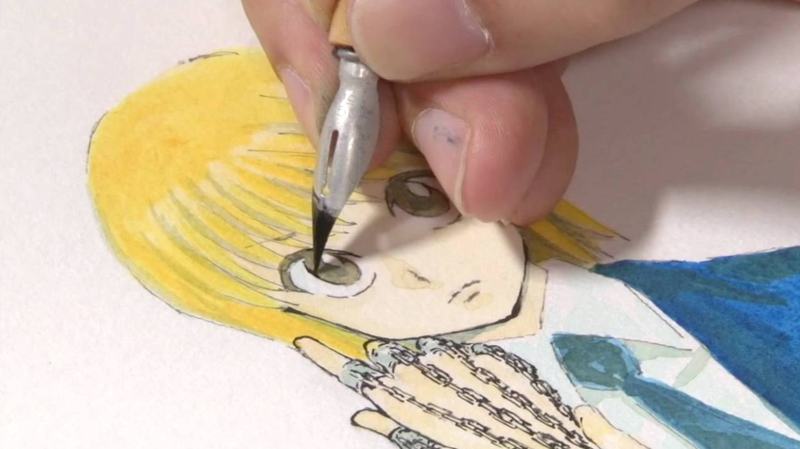 Fresh, good news for the Hunter x Hunter series: its latest hiatus will end next january. HxH fans are used to Yoshihiro Togashi's work, which depends, at least in part, by his health issues: his longest one lasted 80 issues, so the last one is very short, for sure.
IGN's Best Anime nominees
On 20th December 2017, IGN will assign the "Best Anime TV Series of 2017". You can check their nominees list here. We're, of course, going to cover the award winner when it comes out with a review.